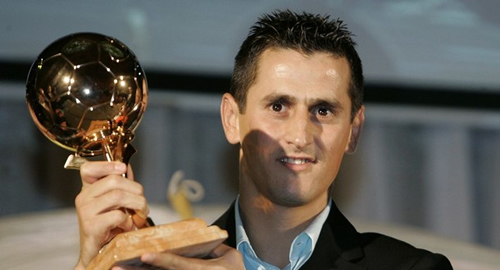 ---
Algerian soccer player Rafik Saifi drew cheers from around the globe today after he slapped a female journalist following Algeria's 1-0 World Cup loss to the United States.
While walking through the interview zone, Saifi spotted the insolent female, Asma Halimi, who works for an Algerian newspaper. When he saw that she was not dressed in an appropriate manner and was not accompanied by male relatives, Saifi struck her with his open hand in an attempt to rectify the situation. However, the wicked Halimi responded by striking the soccer player in the mouth, much to the disgust of all in attendance.
"I said nothing to him and he reached over and hit me," the promiscuous harlot said to Yahoo! Sports. "So I hit him back. I said nothing to him first."
The fact that Halimi is brazen enough to strike any man, not to mention a hero like Saifi, is the height of disrespect. She must be flogged on live television immediately and made a proper example of, lest other women follow in her wicked ways. She should also pay restitution to Saifi in the form of her left hand.