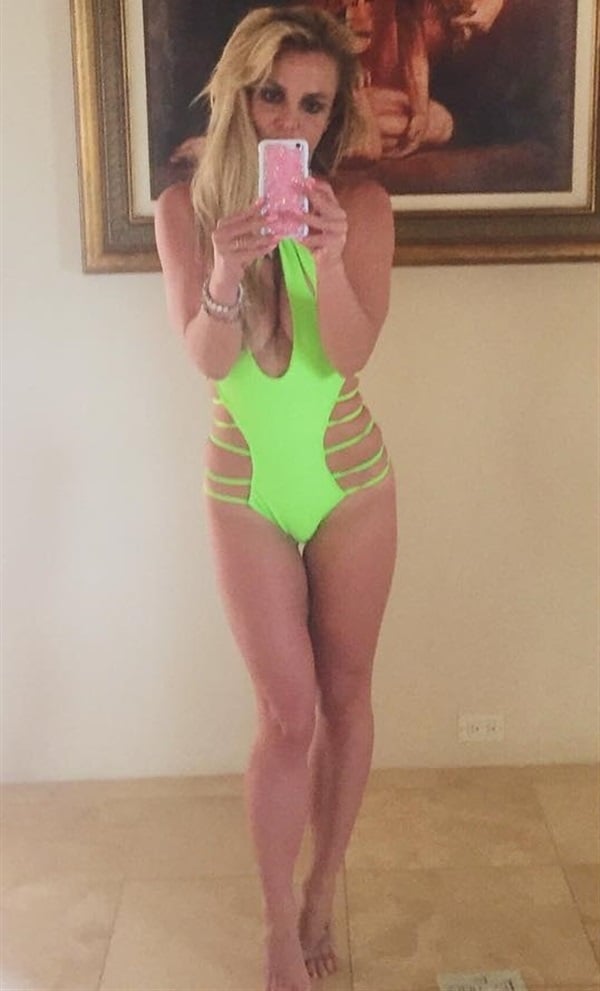 ---
Late 90's and early 2000's sex symbols Britney Spears and Ali Larter just took to social media to attempt sexy swimsuit selfies.
It is amazing that geriatric whores like Britney Spears and Ali Larter were even able to work the camera feature on their cell phones with their arthritic hands, let alone that these crusty old skanks got their dementia riddled minds focused long enough to figure out how to post the photos online.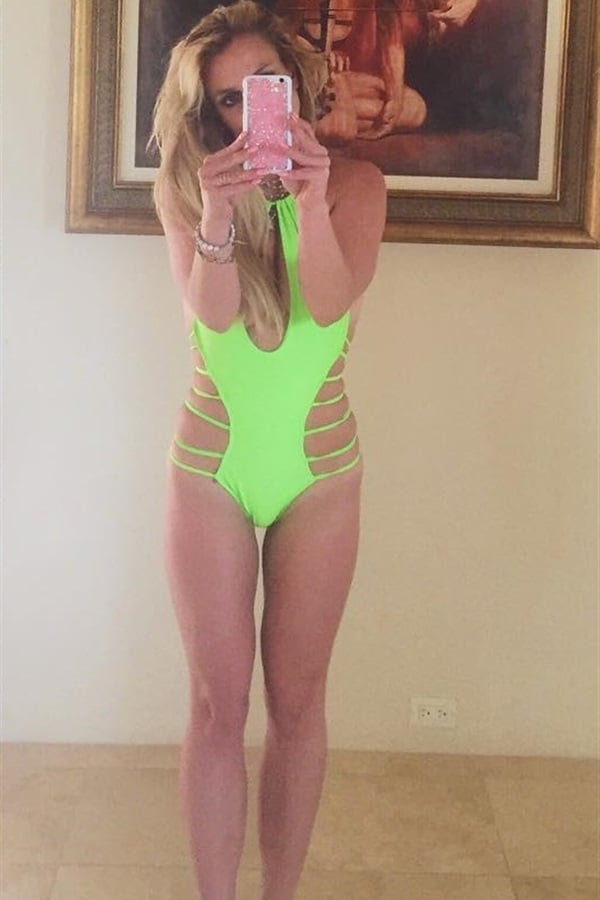 As you can see in the pics above, Britney Spears 34-year-old lady lips look quite engorged in this tight neon green swimsuit, no doubt because her dried up uterus is beginning to prolapse out of her gaping vaginal hole.
Not to be outdone 40-year-old "Varsity Blues" and "Final Destination" star Ali Larter sticks her dilapidated gut into the camera while wandering aimlessly on the beach outside of her assisted living home in Naples, Florida in the photo below.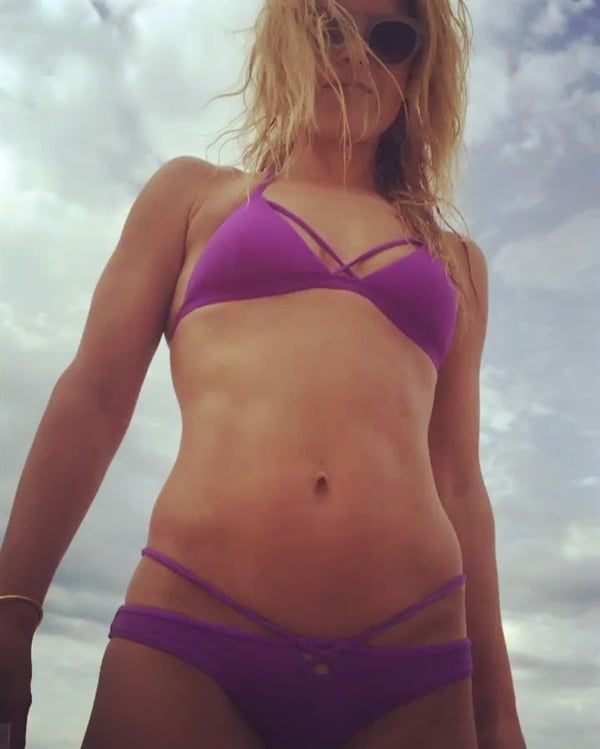 After seeing these swimsuit pics it is clear that it would have been far more humane if these elderly mares were taken out back behind the barn and shot in 2002 when their best days were already well behind them.