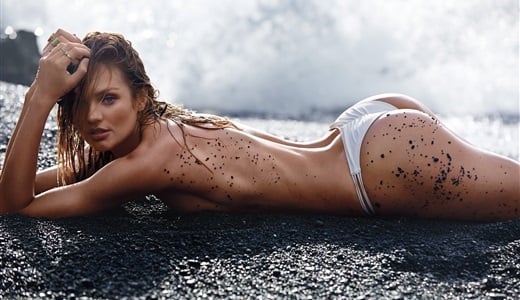 ---
Candice Swanepoel flaunts her toned body and taut Teutonic ass in various thong bikinis in the pictures below from her latest Victoria's Secret "Swim" photo shoot.
It is clear from these bikini pics that Candice Swanepoel would make a satisfactory concubine, and is completely wasting her Allah given talents whoring her body in shoddily made swimsuits for Victoria's Secret.
Candice would be a fool to not immediately trade in the sand on these exotic tropical beaches for the sand of the great Arabian Desert, were she will live a virtuous life traveling with a caravan going from tent to tent servicing the virile Muslim merchants in exchange for trinkets and candied figs. What more pleasurable existence could any woman ask for?