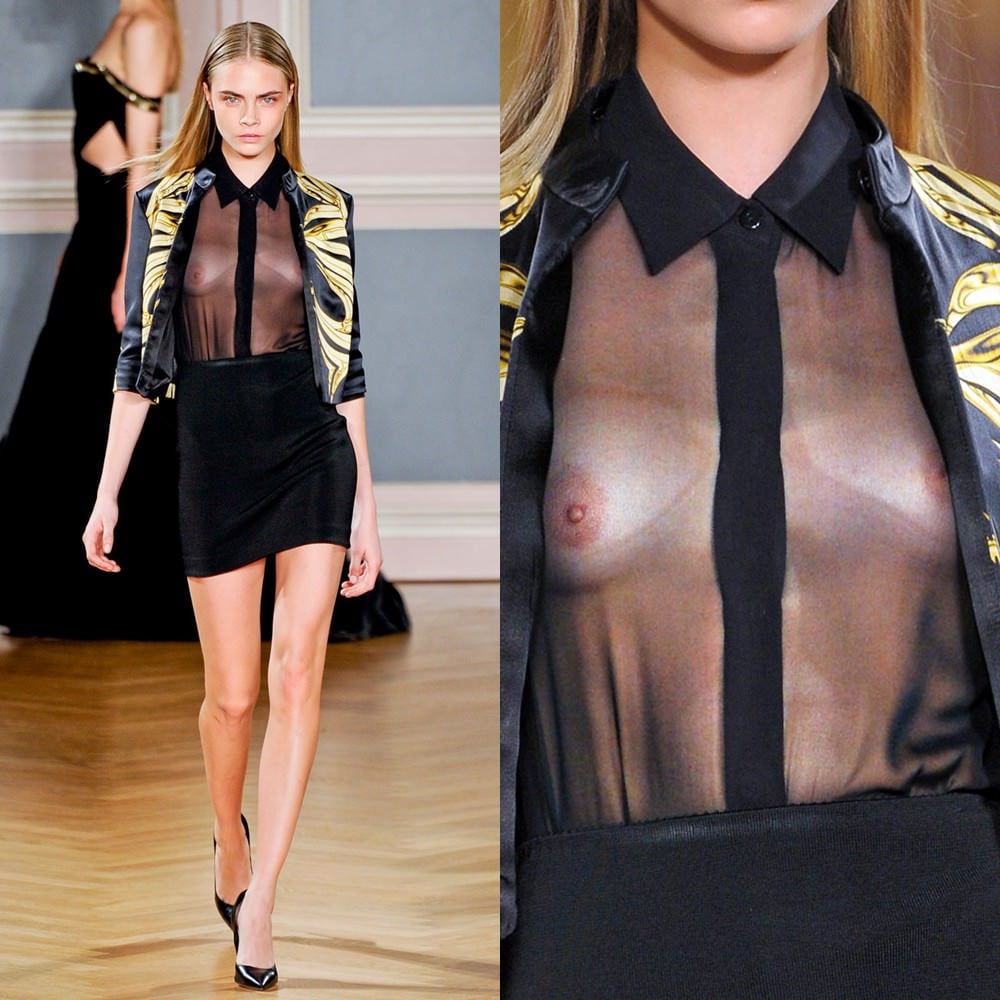 ---
Model, actress, and lesbodyke Cara Delevinge shows her bare breasts on the runway in the photo above.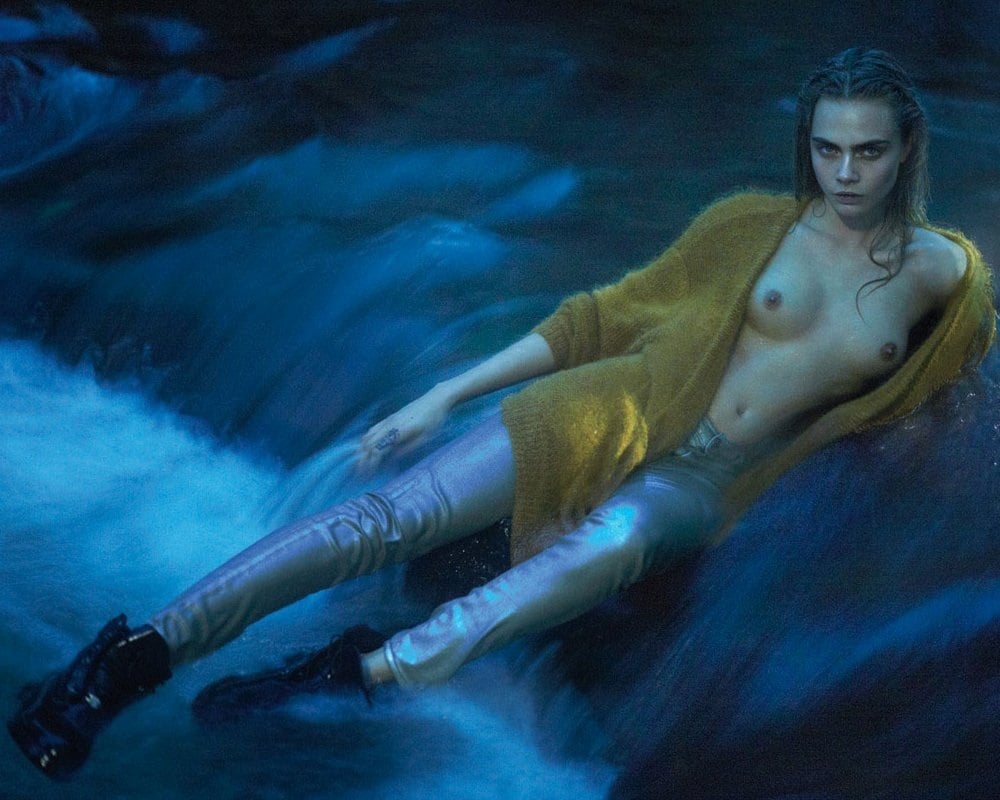 Of course this isn't the first time that Cara has exposed her tiny tits for fashion. For who could forget the creepy photo above of a topless Cara looking like a washed ashore drowning victim who is modeling boots, or the "artsy" nude video clip below of Cara undressing to flash her sad deflated milk sacks
It really is inexplicable that Cara is considered a sex symbol considering her complete lack of sex appeal. In fact, the only time Cara is remotely desirable is when she is gender bending and using her androgynous body to look like one of our beloved bacha bazi (dancing boys) in photos like the one below.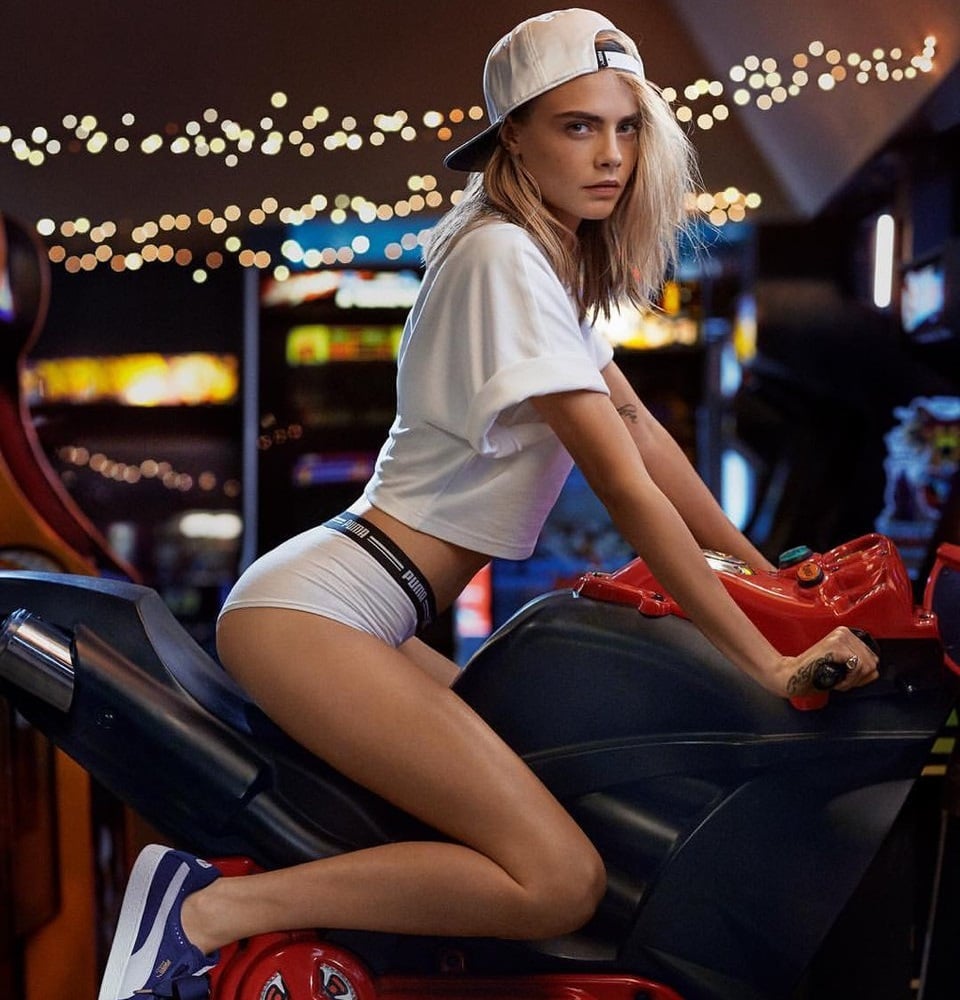 To think that if Cara would have agreed to the threesome she claims Harvey Weinstein tried to force on her, she'd be an even bigger star than she already is today despite her extremely frumpy looks.