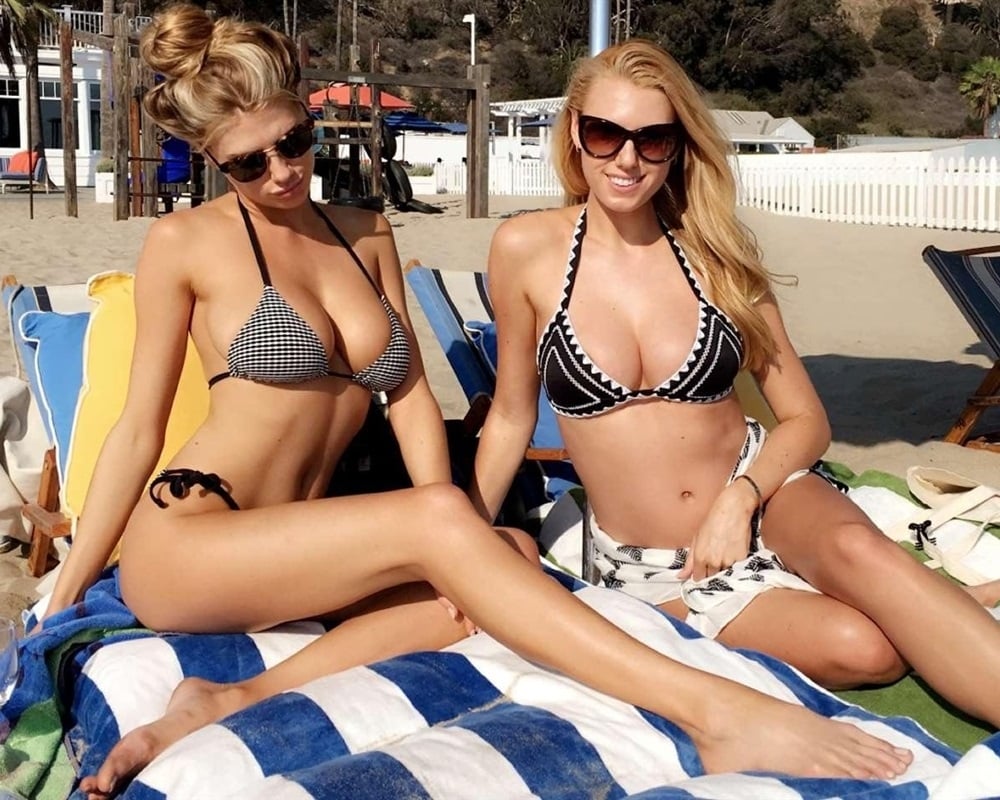 ---
Model Charlotte McKinney and her sister Garland recently teamed up to flaunt their bountiful big breasts in bikinis at the beach in the photo above, before Charlotte headed off on her own to prostitute her full figure in the candid thong bikini pics below.
It is simply outrageous that the McKinney clan has allowed the busty bosomy boobs of Charlotte and Garland to bring them such shame without proper retribution. For if they were my relatives you better believe that us male elders would gather and viciously tongue lash their titties as punishment for dishonoring our family's illustrious lineage.
Of course if Charlotte and her sister were related to me they wouldn't have the time or opportunity to go whoring their massive mammaries at the beach like this, for they would be chained up in the barn constantly having their teats roughly milked by my coarse calloused hands… As it would be a great sin to squander even a second of udders which would make a Holstein cow green with envy.