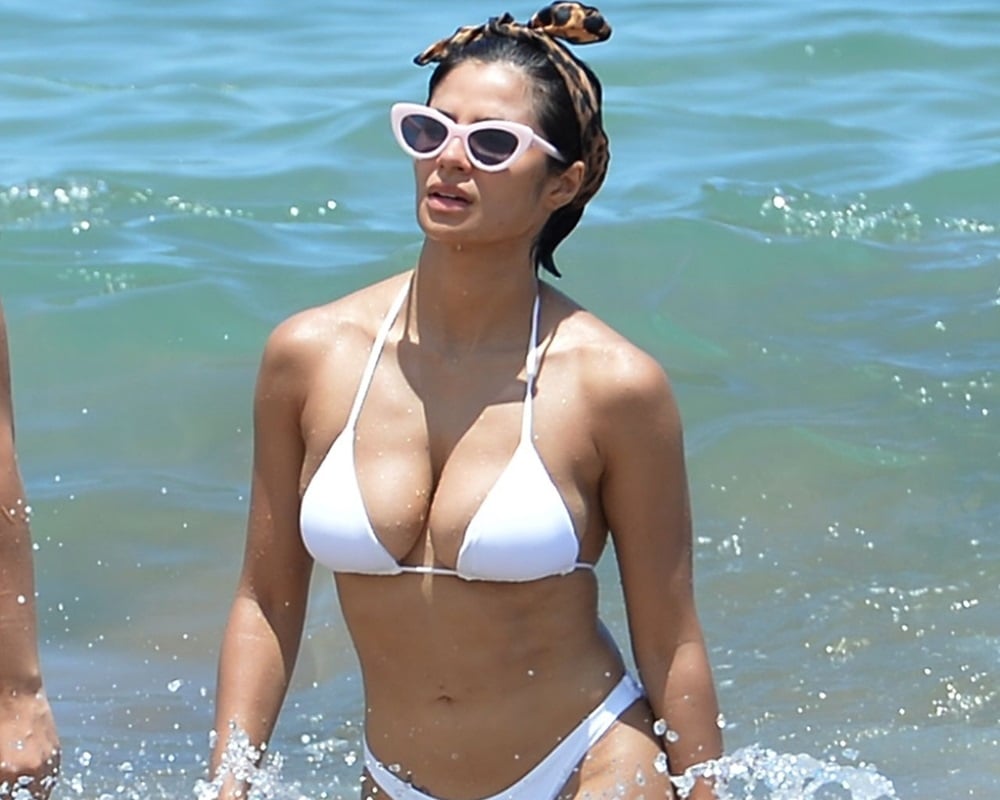 ---
"Doom Patrol" star Diane Guerrero shows off her sloppy wet boobies after washing up on the banks of the Rio Grande in a skimpy white bikini in the candid photos below.
With Mexican minxes like Diane learning to paddle board the Great Orange Sultan Trump should seriously consider adding sea mines to his border security arsenal.
For the last thing the United States needs is another lecherous Latina jiggling around her saggy tequila titties, as the country is already bursting from the seams with them. Of course a simple solution to this problem would be to stick all of these sluts in concentration camps… For after a couple of those Mexican refried bean meals these worthless whores would end up gassing themselves.