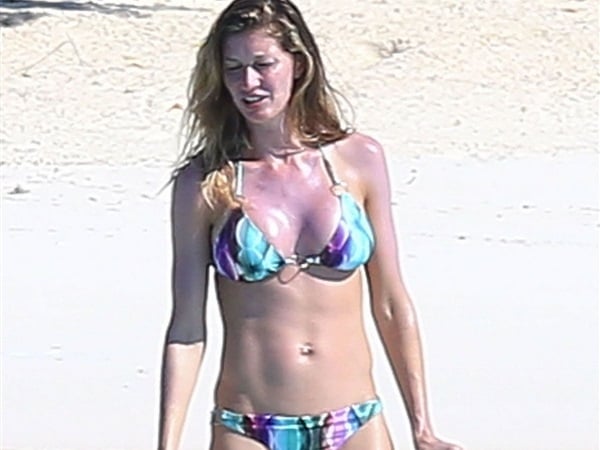 ---
Horse faced Brazilian supermodel Gisele Bundchen shows off her best side in the thong bikini candid beach photos below.
It is easy to see from these bikini photos were Gisele's husband Tom Brady has been hiding all that air from his deflated footballs, as her titties have grown quite a few sizes. Of course it is an exercise in futility for Gisele to try and improve her front side when she has the unattractive stark angular face of her escaped SS officer Nazi war criminal grandfather.
Yes Gisele should stick to highlighting her remarkably round tight little ass. For out of respect for her grandfather's illustrious Jew killing past, us Muslims may just pardon her for her numerous crimes against morality and allow Gisele to serve as an anal only concubine who receives the unimaginable pleasure of regularly getting her rectum gaped by the enormous manhoods of us virile Muslims in the coming world Caliphate… Tom Brady can watch.