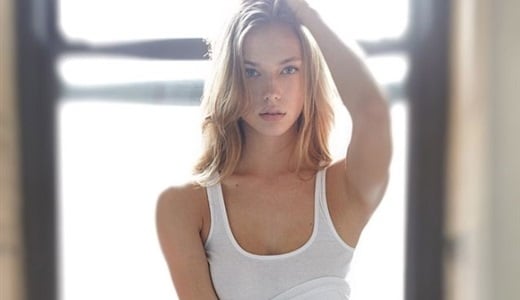 ---
Model Hannah Ferguson just came out of nowhere to win the 2014 Sports Illustrated swimsuit issue with the video and photos below.
This amazing turn of events shocked experts, as Hannah Ferguson was seen as just a solid competitor, but no real threat to win as she does not have the best face or body.
Clearly what pushed Hannah Ferguson over the top was this body paint video. No one could have predicted Hannah would have pulled this off so well. Simply incredible!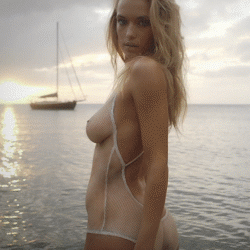 Everyone loves a true underdog story, and Hannah Ferguson's SI swimsuit performance was certainly that. It reminds me of the story of the little cripple boy Abdul from Kandahar, Afghanistan, who despite his disability and against all odds detonated his martyr vest at a US checkpoint. Yes these Hannah Ferguson bikini pics are almost as inspirational.
*Photos removed by Sports Illustrated's lawyers