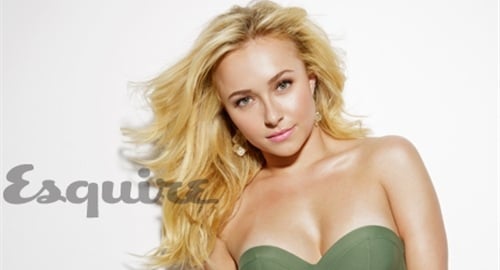 ---
Hayden Panettiere tries to sell herself to us virile Muslim men with these bikini pictures in Esquire.
Hayden Panettiere understands that her past as a degenerate infidel excludes her from ever having the honor of being a Muslim's wife, but all hope is not lost as she can still receive the unimaginable pleasure of serving as a Muslim's concubine.
To entice bidders for her services, Hayden Panettiere poses in the bikini pictures below which showcase her stout body, and hilarious anti-Semitic tattoos. These pictures are sure to garner Hayden many dinars at the next Damascus slave auction.