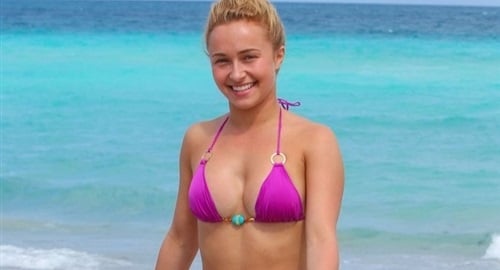 ---
Hayden Panettiere wears no makeup while in a skimpy bikini in the delightful photos below.
There is nothing better than seeing a Muslimina like Hayden Panettiere showing what a true natural beauty looks like with no makeup on, and her chest cavity packed full of C-4 explosives.
Obviously in these bikini pics Hayden Panettiere is preparing to meet Allah as a martyr by cleansing her body in the ocean. Insh'allah Hayden's mission will be a success, and she'll detonate her lumpy chest bombs at a high value target like a synagogue, Wal-Mart, or Justin Bieber concert.