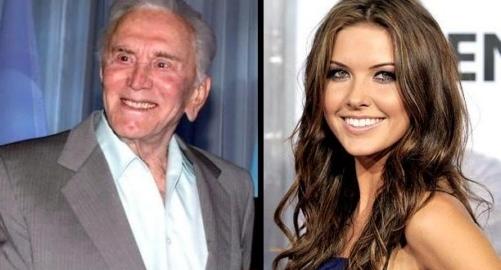 ---
Audrina Patridge and Kirk Douglas are Hollywood's newest item according to a source close to the couple. The pair was spotted on a date at the Garden of Palms Assisted Living Center Tuesday night alongside friends.
"They were at a table with friends, but Kirk and Audrina, who sat next to each other, seemed to only be interested in each other and chatted for hours," the sources said. "They were laughing and flirting and eventually left together on Kirk's Rascal."
In response to this shocking pairing Audrina's ex-boyfriend "Justin Bobby" is said to be actively pursuing Liz Taylor to, "go for a ride on his motorcycle".