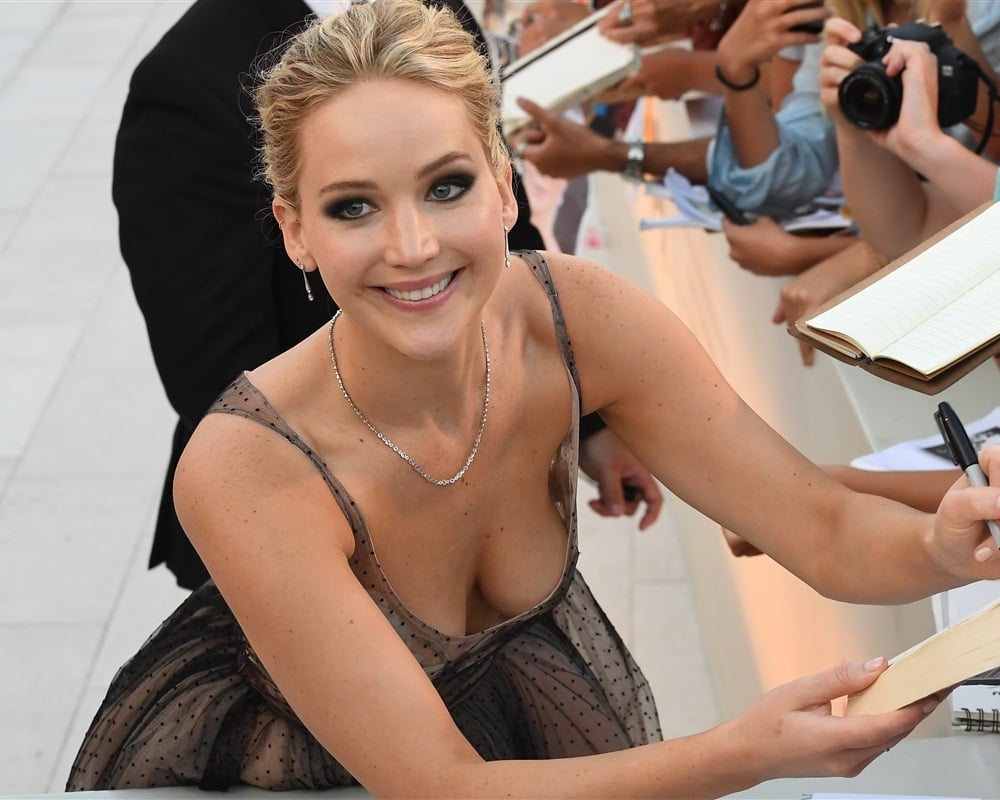 ---
Jennifer Lawrence bends forward so that her degenerate fans can get a good look down the top of her dress to see her boobs in the photos below from the premiere of her new film "Mother!".
This is just the latest in a long line of exhibitionist behavior from Jennifer Lawrence ever since she had all of her nude photos leaked online three years ago… And it certainly calls into question Jennifer's claim that those photos were "stolen" from her cell phone seeing as she clearly gets off on exposing her sex organs.
Yes seeing Jennifer Lawrence's tits again like this certainly brings back many not so fond memories. After Jennifer finished dangling her milk sacks in front of her throngs of adoring fans she assured them that she would be back for the nighttime showing with another special treat. This left many to speculate that Jennifer was finally going to stop playing coy and spread her butt cheeks to gap her anus hole on the red carpet.
Unfortunately Jennifer instead appeared in the fisherman's net dress below. And while it is extremely slutty, it really doesn't convey the true depths of Jennifer's depraved nature.