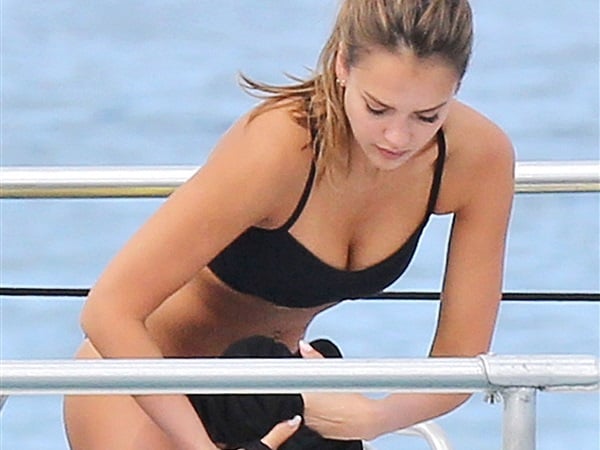 ---
Jessica Alba was caught on camera on a boat in a black bikini polluting the ocean in the photos below.
Our oceans' ecosystems are under a lot of stress, and the last thing that they need right now is Jessica Alba dumping her filthy Mexican ass into them. However, sadly Jessica does not seem to care at all about the environment, as she brazenly flings her contaminated lady holes over the side of the boat and into the water.
Who knows how many sea creatures lost their lives when the runoff from Jessica's orifices seeped into the ocean's currents and was dispersed far and wide. Certainly there is no denying that the delicate balance in nature has been upset, and there will be serious environmental repercussions for years to come. That is why it is vital for the future of our planet that we get a handle on this degenerate whore epidemic, and stop women like Jessica Alba before they can do any more damage through the implementation of holy Sharia law.