---
Kaley Cuoco bounces her boobs in lingerie while playing at bondage on national TV in the video clip above from "The Big Bang Theory".
How hopelessly depraved is the Western world that one of their most popular shows would feature a scene in which a blonde whore like Kaley Cuoco wearing a push up bra whips some pudgy Jew in leather straps. It is not like this show is on late at night on cable either; this is prime time network television. With such programing is it any wonder that the West is a cesspool of degeneracy?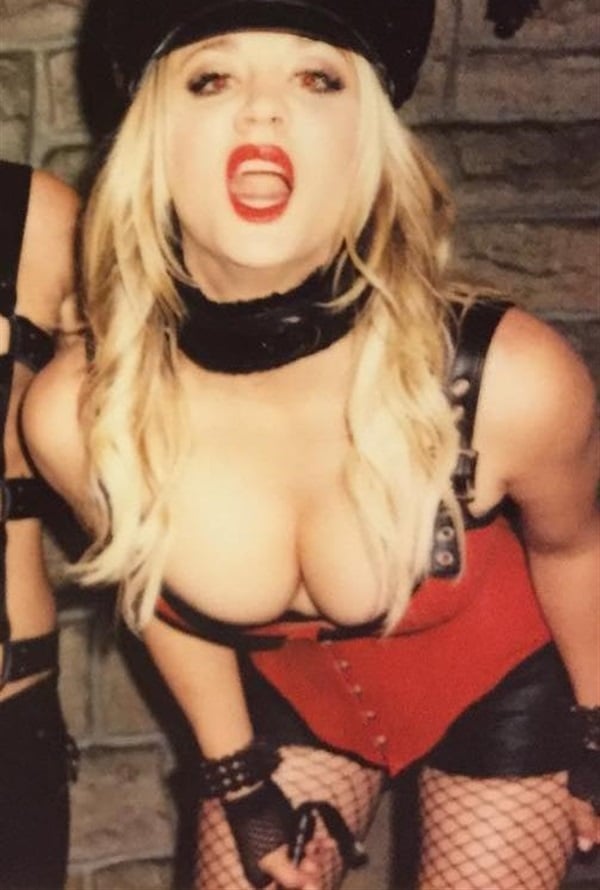 Us Muslims prefer much more wholesome sitcoms, especially ones in which men and women are never even seen in the same room together. In fact, the #1 show in Saudi Arabia right now is about a couple of guy pal roommates and their plucky bacha bazi (dancing boy), and is cleverly titled "Two and a Half Men". Now that is a show that knows how to balance the family friendly laughs with a tasteful amount of eroticism.