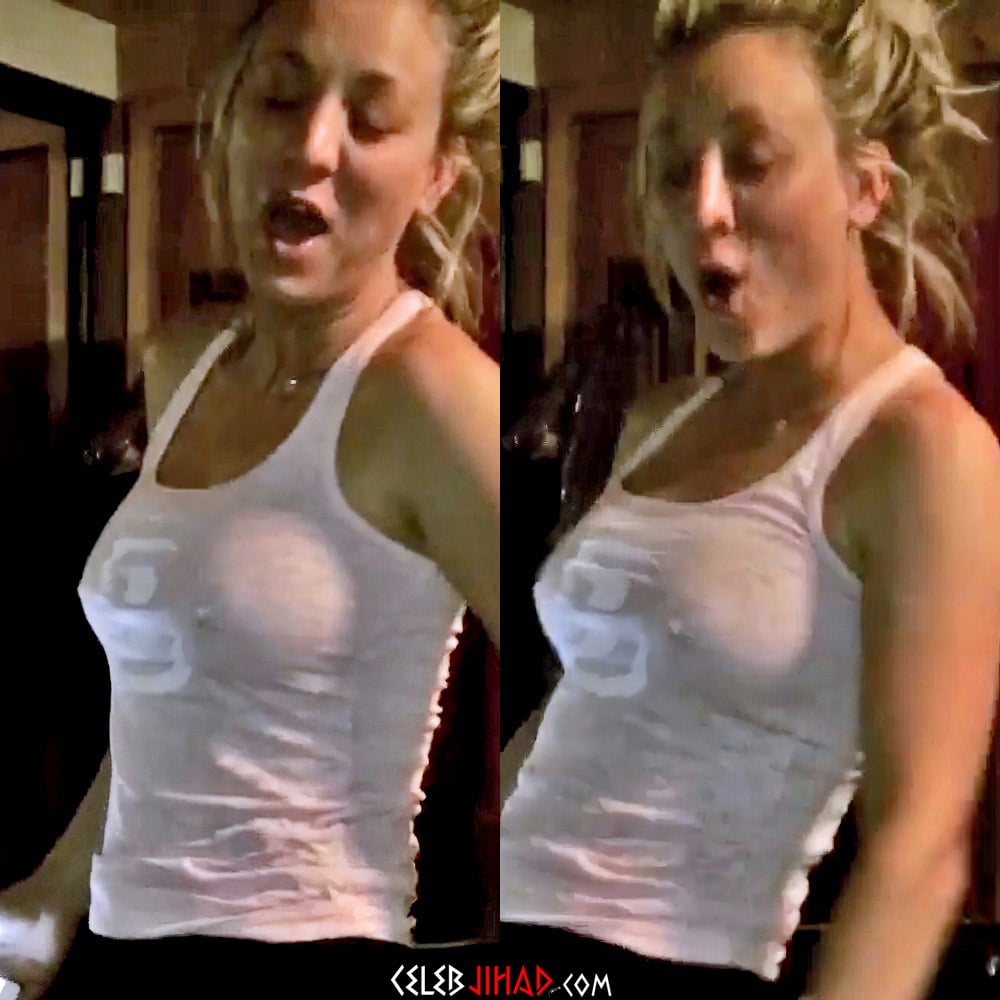 ---
Kaley Cuoco shows off her hard nipple pokies while dancing around braless in a see through top in the video clip below.
It certainly comes as no surprise to see Kaley parading around her erect tit toppers like this, for she has spent the better part of her adult life making millions of dollars for doing just this sort of thing on the blasphemously unfunny TV series "The Big Bang Theory".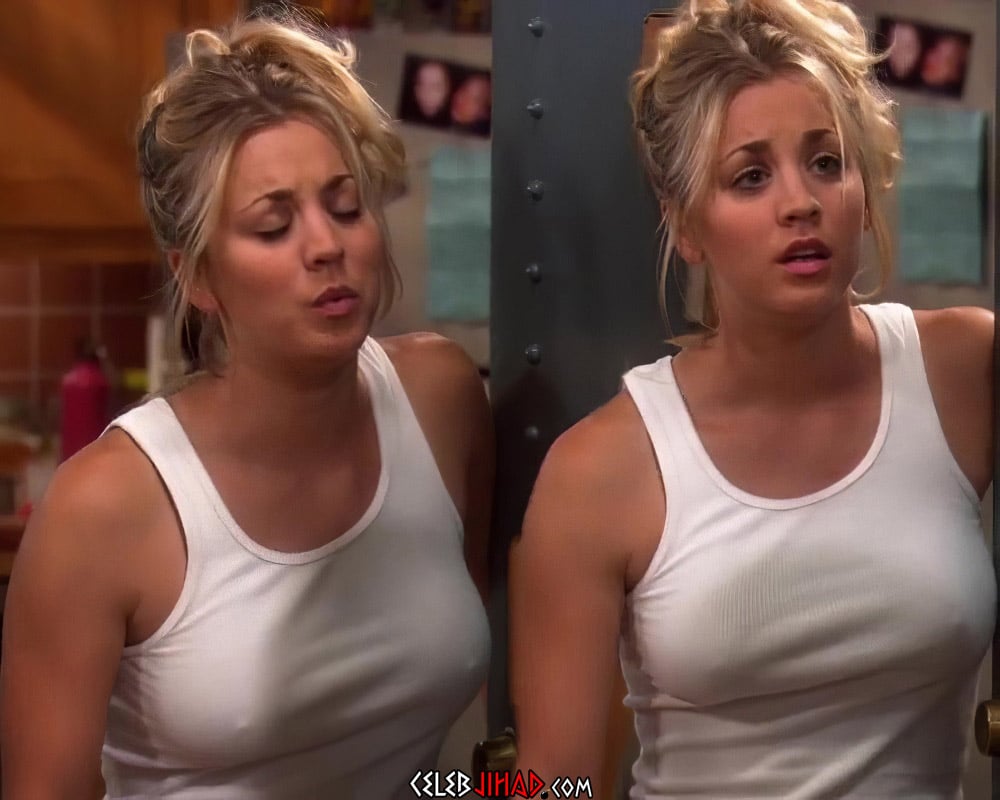 Of course now that Kaley is retired from "acting" she is free to do what she wants, but her feeble female brain can think of nothing but to continue to flaunt her titties and bulging milk valves… Only now she does it for free on social media in videos such as this. It really is a testament to Kaley's vapidness and hopelessly base nature.