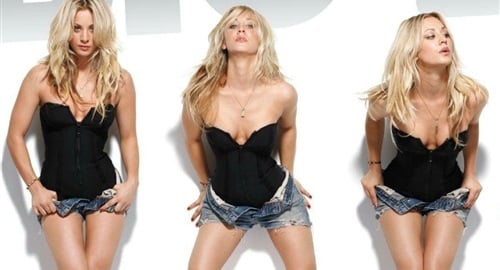 ---
As you can see in the photos below, actress and blasphemer Kaley Cuoco strips for the new issue of the Australian Maxim magazine.
You may recognize Kaley as one of the star's of the hit infidel TV show "The Big Bang Theory" in which she plays a hot slut who hangs out with a couple of Jews who deny Allah's role in the creation of the universe.
If Kaley Cuoco thinks she can commit hearsay once a week on national television and then prostitute her tight body in slutty pictures for magazines, and there will be no repercussions she has got another thing coming for as we speak a strongly worded fatwa is being written against her.