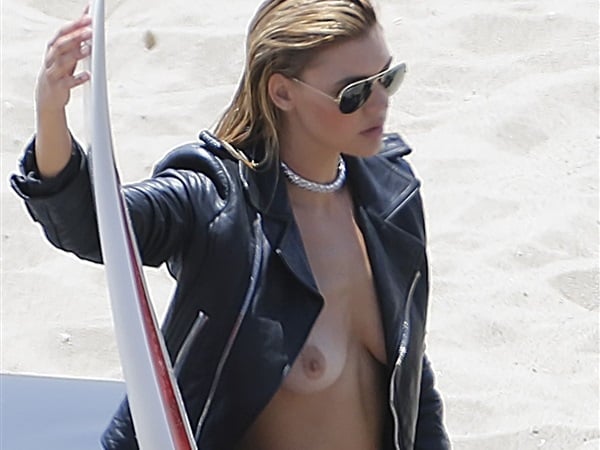 ---
Kelly Rohrbach (who is set to star in the upcoming "Baywatch" movie) shows off her bare boobies on the beach in the behind-the-scenes photos below.
Kelly's tits certainly looked better when they were confined to her tight red Baywatch swimsuit then they do now that they are out flapping in the breeze in these pics. Of course that is because it is a scientific fact that there is a direct relationship between the amount of material covering a woman's sinful sex organs, and how aesthetically pleasing they appear.
In fact, just imagining how good Kelly Rohrbach's breast meat would look when hidden behind a thick black wool burka has by mighty tunic snake rigid with approval. Unfortunately since Kelly is just another dumb blonde Hollywood whore it is unlikely that she will ever willing wear this most righteous and sexy of Muslim garments. Luckily when Islam finishes conquering the West, Kelly and the rest of the brazen infidel exhibitionist sluts will have no choice in the matter… That is if they want to keep their empty airheads attached to their bodies.