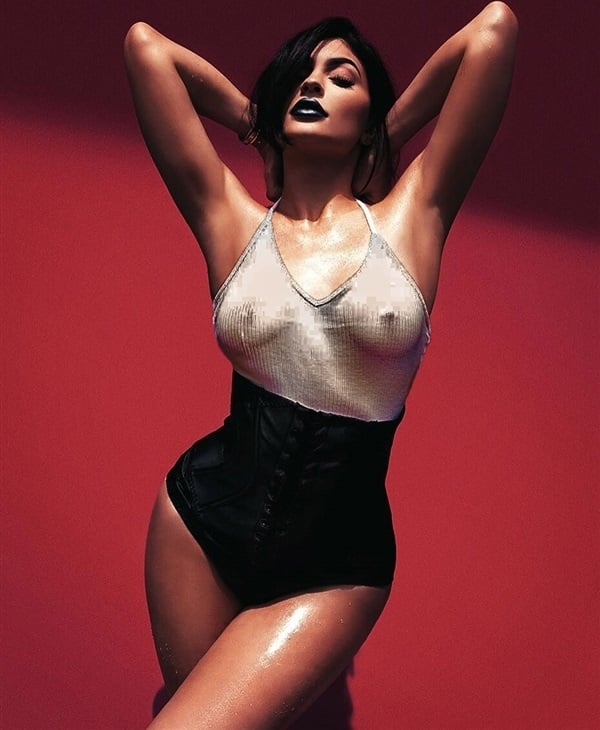 ---
The Kardashian/Jenner whore brigade has struck again, as Kylie Jenner shows off her pierced nipples in a tight see through shirt while her older sister Kim Kardashian poses for yet another nude photo shoot.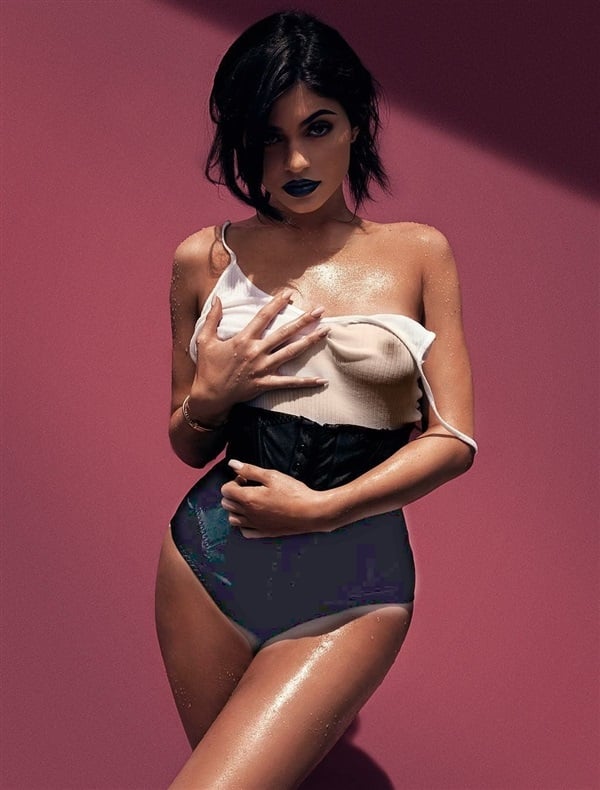 Clearly this sibling rivalry between Kylie and Kim to see who will be this clan of degenerate gypsies top slut is getting out of hand, for now they are directly competing with each for attention by exposing their filthy Armenian sex bits on the same day.
Obviously it is time for mama-san Kris Jenner to sit Kylie and Kim down and work out a truce between them in which Kim agrees to relinquish control of her position as top mudshark whore in exchange for Kylie providing her with a stipends of rapper and NBA dick to live off of. Of course both Kim and Kylie can then have a good laugh at their sister Kendall also trying to make a name for herself by flaunting her itty bitty pierced titties in the see through photo below.