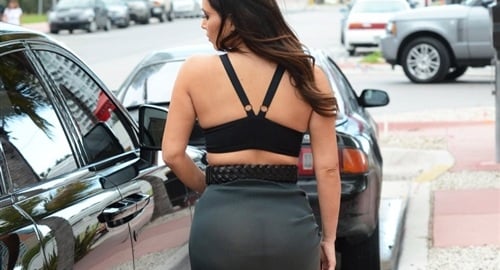 ---
Kim Kardashian shows off her enormous ass crack while wearing a see through skirt and no panties in the photos below.
Scientists estimate that Kim's butt crack is one of the deepest darkest recesses known to man, second only to the Mariana Trench (but with more of a fishy smell).
No one has successfully explored the depths of Kim's booty and lived to tell the tale. Famed director and deep sea explorer James Cameron had expressed an interest in descending into Kim Kardashian's crack, but later aborted the mission when he learned he'd have to dye his skin black.