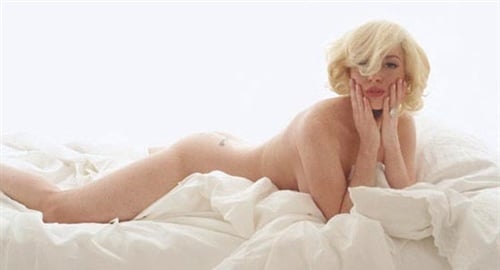 ---
The infidel press was in a tizzy yesterday over the news that skanky drug addict Lindsay Lohan has agreed to show her disease-ridden nude body in Playboy magazine.
Finally regular Americans will get to see what only a few thousand Johns and lesbians in SoCal, and anyone with a computer has seen, a naked Lindsay Lohan! In honor of the momentous occasion of Lindsay Lohan finally taking naked pictures for Playboy, here are naked pictures of Lindsay Lohan she took for free years ago.
Now remember these pics will only give us a rough idea of how Lindsay Lohan's nude body is going to look in Playboy, she has had quite a few years of hard living since these came out so we must prepare ourselves for her to look even worse.