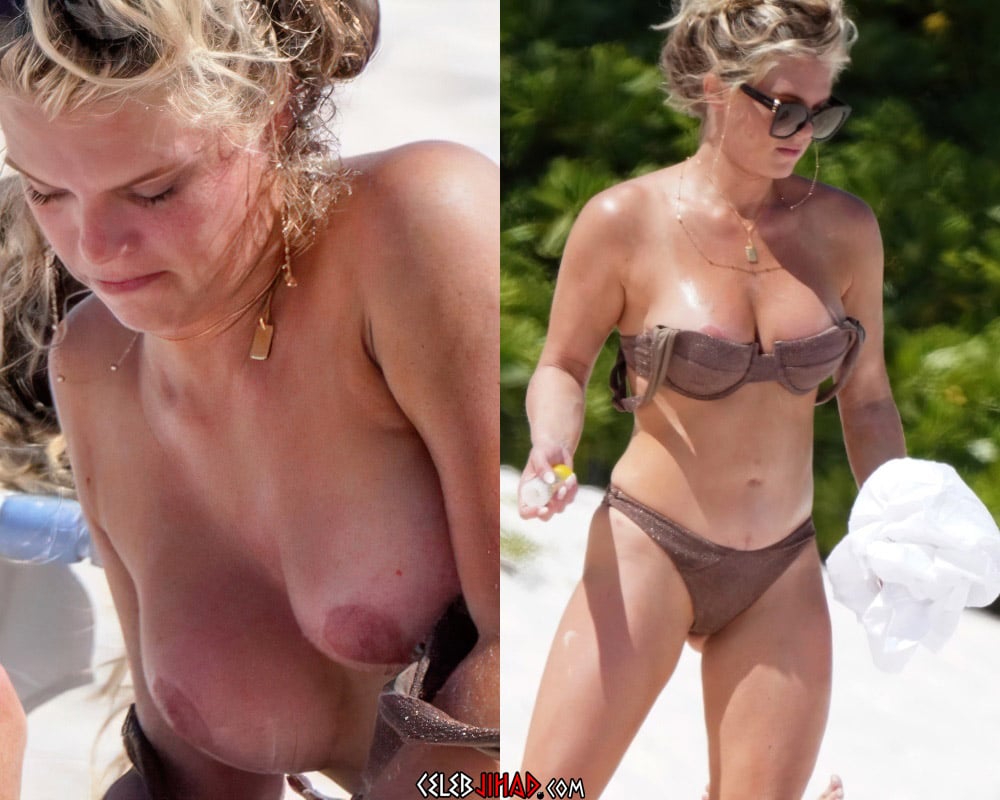 ---
"Southern Charm" star Madison LeCroy shows off her nude tits while sunbathing topless on a beach in the candid photos below.
Madison LeCroy recently made headlines for sleeping with former baseball player and steroid enthusiast Alex Rodriguez, causing J-Lo to dump him… Not surprisingly A-Rod's rod wasn't the only athlete's pole that Madison was polishing, as she has reportedly also been sticking it to former NFL quarterback Jay Cutler.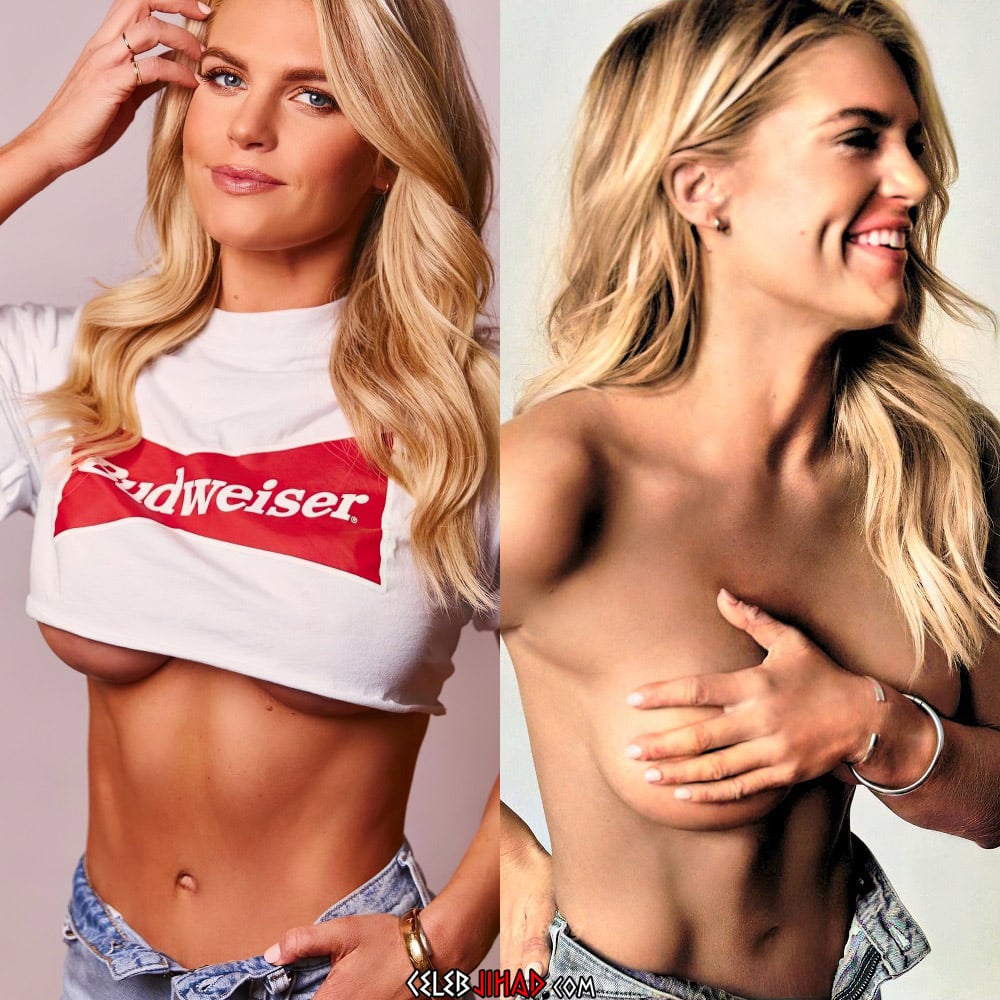 Needless to say this white trash homewrecking whore has been keeping busy, so it is amazing that she found time to show off her bourbon soaked boobies like this. Of course it speaks volumes about the depravity of the West that their athletes have to settle for sloppy southern sluts like Madison… For even the lowliest camel jockey in the civilized Islamic world has a harem full of women many times hotter (although with equally as hairy arms).