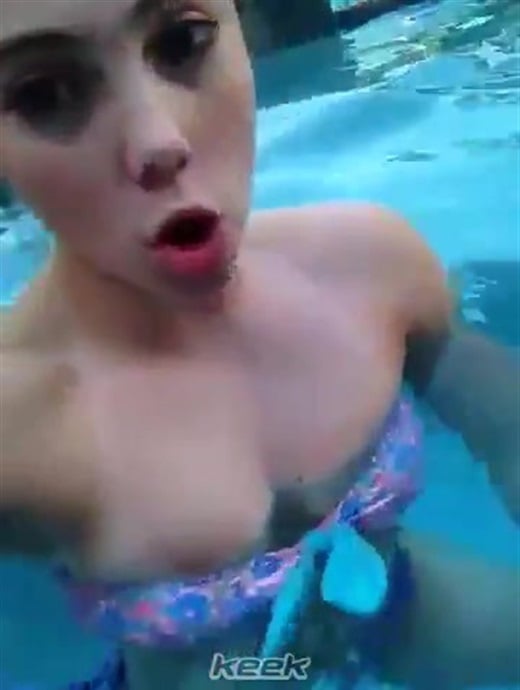 ---
US Olympic gymnast McKayla Maroney just turned 18-years-old a couple of weeks ago, and already this tumbling nubile tart has exposed her barely legal nipple.
As you can see in the screen shot above, McKayla Maroney took to Keek (a social network exclusively for attention whores) to post a video in her bikini in which her tittie poops out.
Of course this nip slip was intentional as McKayla has complete control over her body. I've seen this impish seductress twirl threw the air like she was hit with an RPG and land perfectly on her feet, so don't tell me she couldn't bounce one of her perky little boobies out at will.