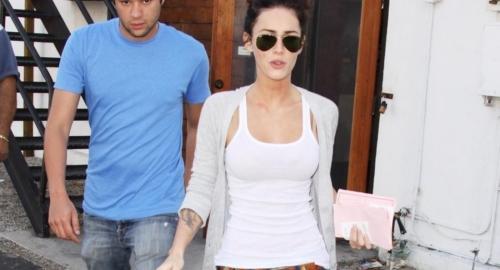 ---
Megan Fox wore her Halloween costume out in LA earlier today. Apparently she is going as a hot woman this year. Hey-oh!
Seriously though Megan has never looked better. I guess making a series of horrible movies keeps a girl looking young. It was nice of Megan to give us all an early Halloween treat though.
Enjoy these pics of Megan Fox strutting her stuff in a tank top and short daisy dukes.