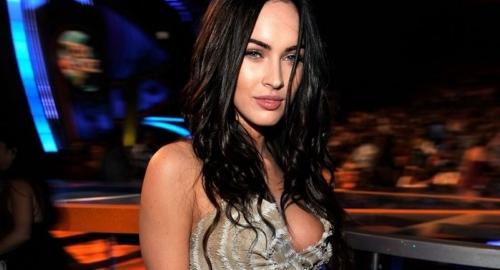 ---
Megan Fox came very close to having a nip slip at the Teen Choice Awards. Unfortunately the last bit of fabric on her dress held on and kept her nipple at home.
However, take heart my friends it is really just a matter of time before we get a quality nip slip from Megan Fox. She is the most photographed woman in the world and she wears very revealing dresses. Simple probability will tell you we just need to be patient.
Furthermore I would bet my left nut that Megan Fox has made a sex tape and/or had nude pictures taken of her. She is far too hot and is attracted to too many douchebags for this not to have happened. Whether it ever makes its way unto the Internet remains to be seen.
Here is Megan Fox's near nip slip at the Teen Choice Awards