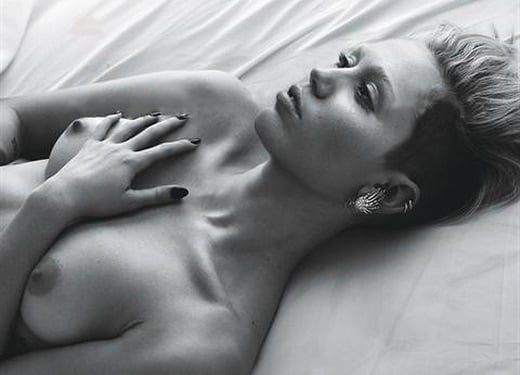 ---
Once again Miley Cyrus has shown her perky bare breasts in a topless photo outtake from a magazine.
This time the topless Miley Cyrus outtake comes from a photo shoot she did with W magazine. We can only assume that the W stands for "Wallah", which is the Arabic word for "I swear to God".
Clearly with this topless photo Miley Cyrus is swearing to God that she will give all of herself to our righteous Jihad, as her breasts and hard nipples stand in defiance of the Zionist infidel crusaders. Obviously with such firm tittied commitment on our side Islam can not lose, and we will soon ride our war camels through the infidel West laying waste to our enemies.