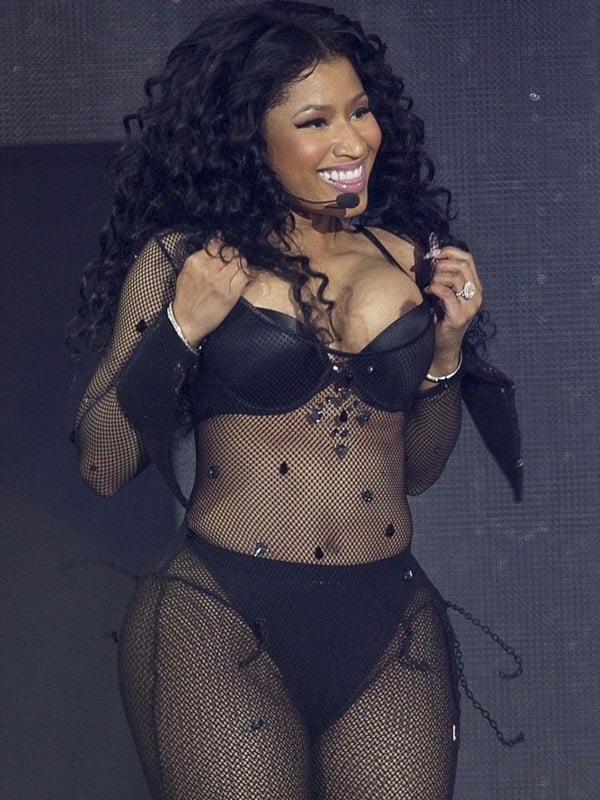 ---
The monstrous creature known as Nicki Minaj, pulls down her bra and flashes her sinfully brown nipple while performing in concert in the photo above.
Clearly Nicki thinks that showing her mocha tit topper is no big deal, for in her homeland in the jungles of Africa the native women of her tribe often walk around with their primitive breasts dangling out in the open for all to see. Of course Nicki's tribeswomen also wear chicken bones through their nostrils and are plastered with cow dung, but Nicki has not gone that far to express her rich cultural heritage… yet.
This is certainly unfortunate for if Nicki Minaj is going to embrace her African roots by slipping out her nipple on stage like this, then she should go all the way and behave completely African. A good way to start doing that would be for Nicki to get AIDS and die.