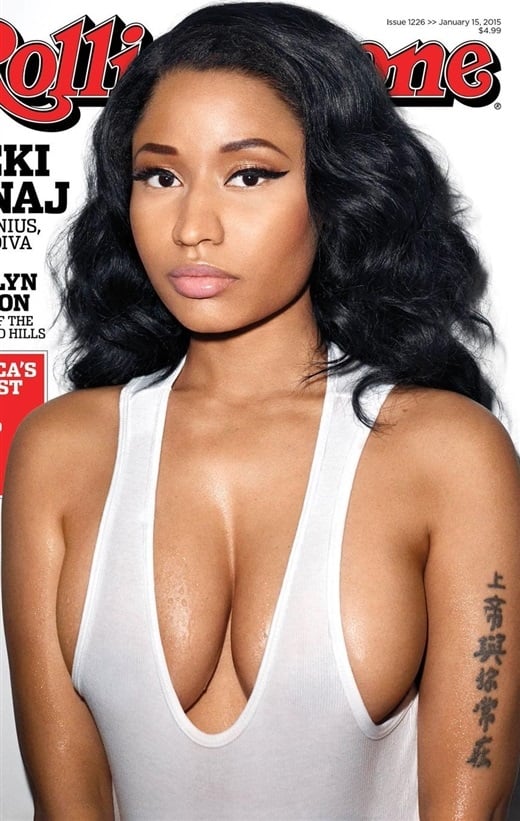 ---
Nicki Minaj and her sweat covered titties are on the cover of the new issue of Rolling Stone magazine.
In the magazine, Nicki and her tits tackle all the important (Zionist liberal) social issues of our day. For instance Nicki claims that she is promoting female empowerment with her music video "Anaconda" by showing that, "I'm a grown-ass fucking woman!. I stand for girls wanting to be sexy and dance."
Of course Nicki doesn't stop there, she then bravely speaks out against racism and police brutality with the reasonable and non-inflammatory response of "If you are law enforcement and you do something to a black person, you can get away with it.".
Finally Nicki closes the article by discussing her first abortion saying, "I thought I was going to die". Obviously Nicki confused herself with the fetus, a common mistake among first-timers. Nicki then went into even further emotional detail by sharing that the father was "older" and that he was "from Queens". A shocking revelation as I would have bet my last dinar that Nicki's first aborted fetus would have been fathered by a man from the Bronx.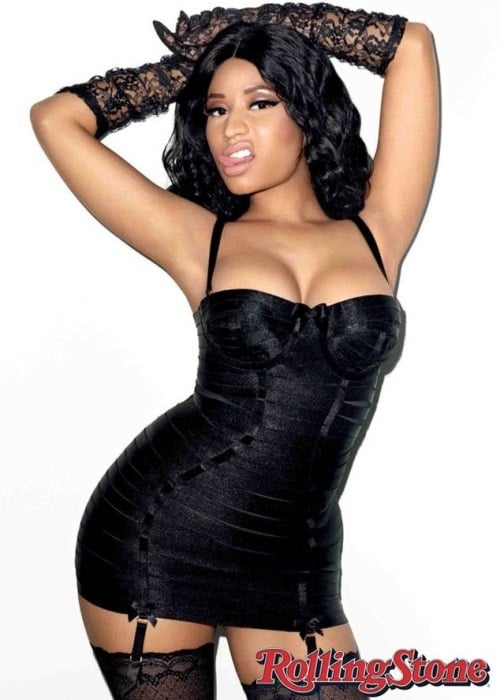 So be sure to check out the new Rolling Stone for the complete tit-illating conversation with the socially conscious balloon breasted she-boon Nicki Minaj.