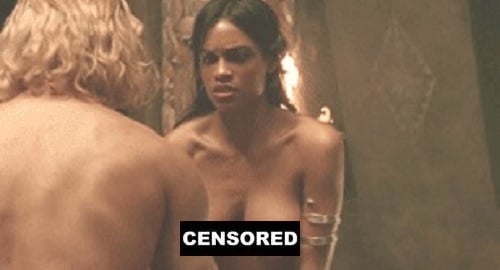 ---
Man your stations boys, we are experiencing a full-blown celebrity tit epidemic!
It started with Lindsay Lohan exposing her breast, then it carried over to Kirsten Dunst, and now Rosario Dawson is getting in on the act by showing her primitive titties in the GIF below.
As you can see Rosario Dawson shakes her huge native knockers and appears to the throw some of her feces while in a heated argument with another tribe member.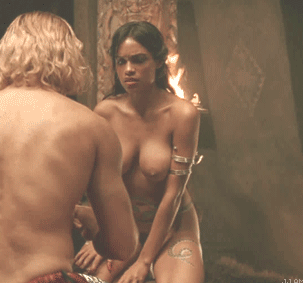 Though it is repulsive to see the nude female form like this, it is fascinating to witness how a primitive native like Rosario, behaves in the privacy of her own hut.
Clearly Rosario Dawson and her people could benefit greatly from the teachings of Islam. Hopefully one day their minds will evolve to a point were they can begin to comprehend the majesty of our religion. Allahu Akbar!