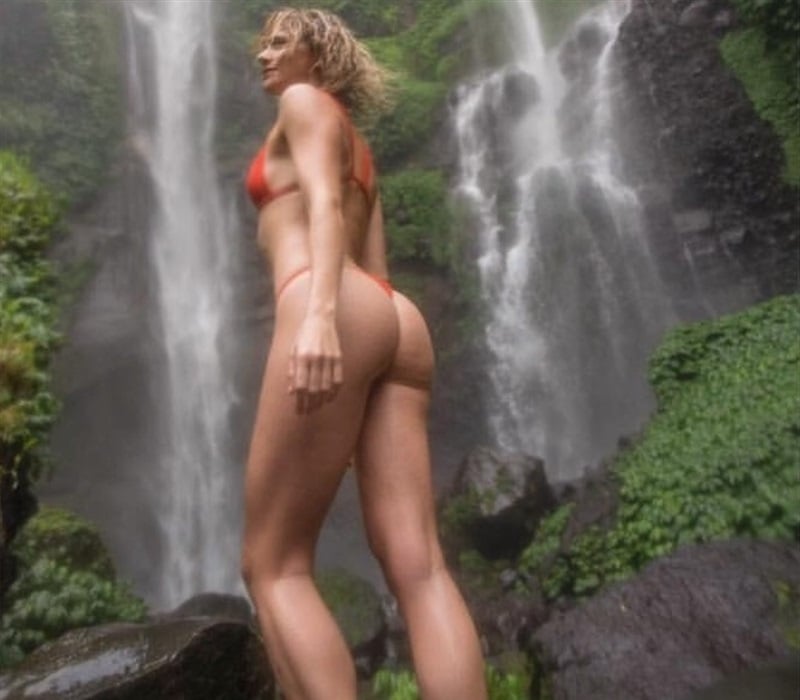 ---
"One Tree Hill", "The Flash", and "Shooter" star Shantel VanSanten flaunts her booty in various thong bikinis while on vacation in Bali in the photos below.
For Shantel VanSanten to be brazenly prostituting her bare butt cheeks like this in the world's largest Muslim country of Indonesia certainly adds insult to injury. Of course we know that the Indonesians are very cleverly promoting Bali as a vacation destination to celebrity and Instagram whores, so that eventually they can be captured easier and sold off into sexual slavery or simply tossed off of Bali's scenic cliffs.
However, that does little to make me feel better about Shantel VanSanten defiling Muslim lands with her dumpy derriere. In fact, I'm going to have to beat my oldest wife pretty badly to take out this righteous aggression. Luckily she is built like an ox and can take a pounding, but Shantel should know that the bruising and broken bones are all her and her blasphemous booty's fault.