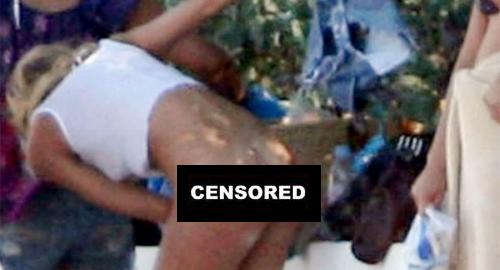 ---
Here are some behind the scenes pictures of Victoria Secret model Marisa Miller changing bikinis.
I have to laugh at the woman trying to cover Marisa's ass to protect her modesty. Marisa's whole life revolves around wearing next to nothing and changing clothes in front of large groups of people. I don't think she is exactly bashful.
However I do have to give props to the towel girl and guardian of Marisa Miller's virtue. She showed up to work on a Victoria Secret bikini shoot in a bikini with her beer belly just hanging out. That takes guts… literally.