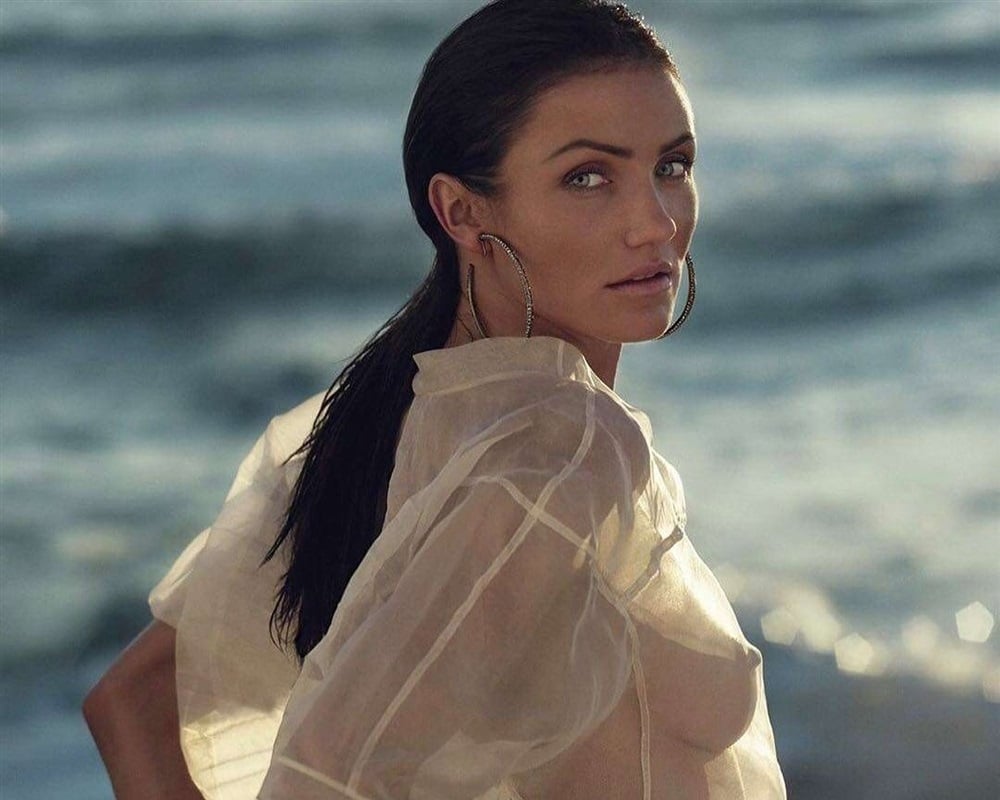 ---
The photos below of a young Cameron Diaz with brown hair and her nipple on display have just been released to the Web in high quality for the first time.
Believe it or not before Cameron Diaz became the banged out barren old shrew that we know today, she was actually something of a sex symbol who was almost worthy of serving as a concubine in a virile Muslim's harem. Of course that dream never materialized for Cameron, and the rest as they say is history.
Perhaps if Cameron would have become a brunette earlier in her career things would have turned out differently. For there is no denying that like all women she is much more attractive with dark hair (with jet black hair hidden behind a thick black wool hijab being the ideal look). So let us take a moment and look at the these Cameron Diaz photos and ponder what could have been.